It is summer already, isn't it? Well I'm in 2 season country so I don't have to wait for summer season because every day is summer here XD . Hot is in every day and I get tan easily. Hiks :__(
I am in holiday now wohooo after fight for TONS of assignments and KILLER exam, I am free now :D but still wondering about the marks :/ . Are you in holiday too or what? Whatever it is always cheer and smile for your day and good outfits can affect it. Bright colors are hip in summer. So why don't you wear it? :)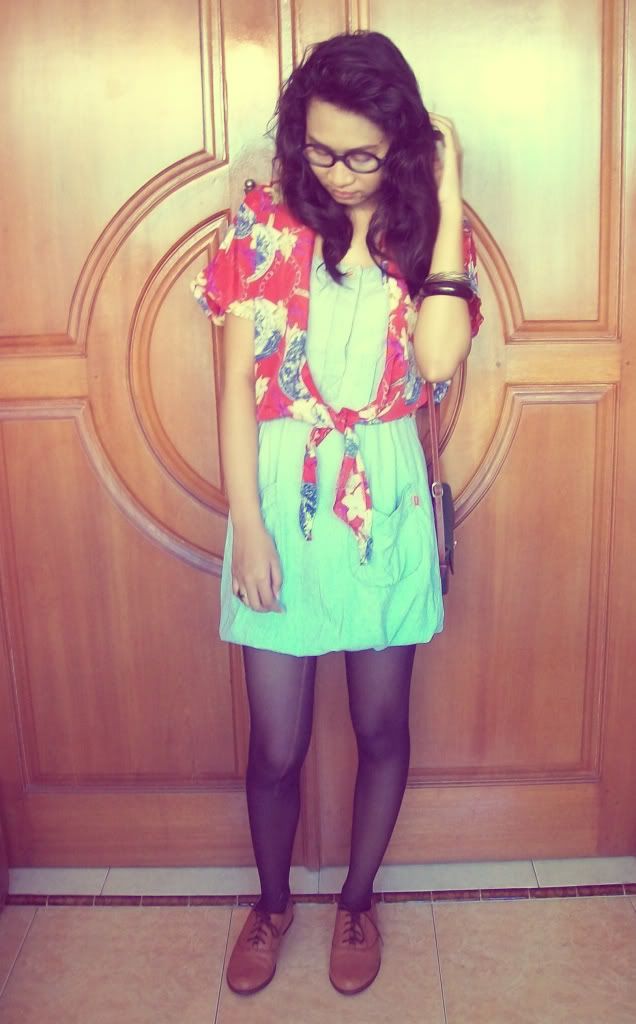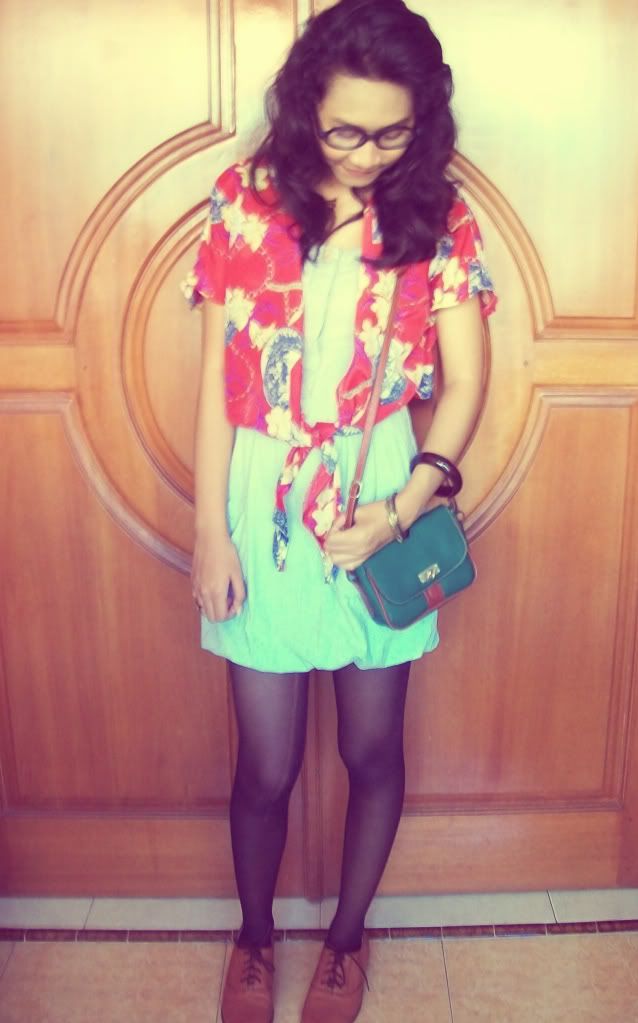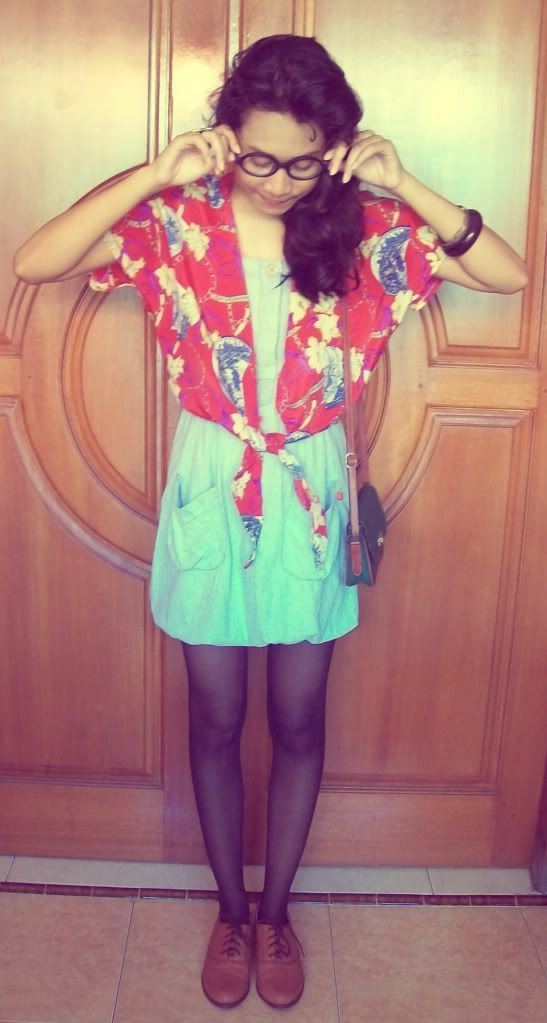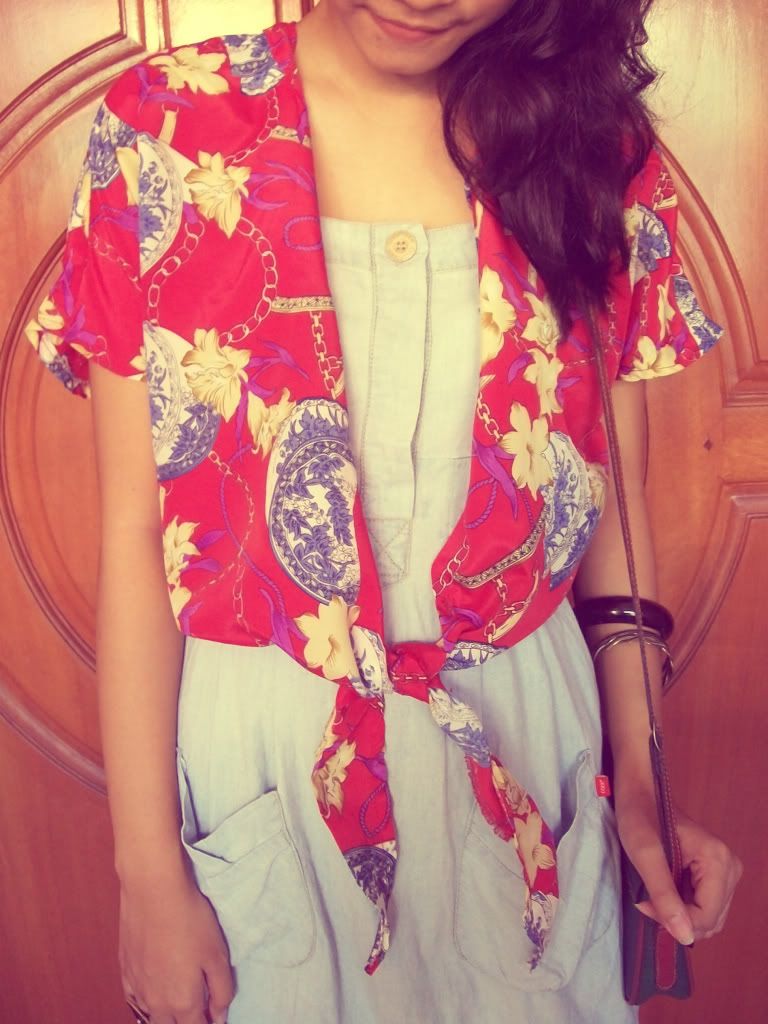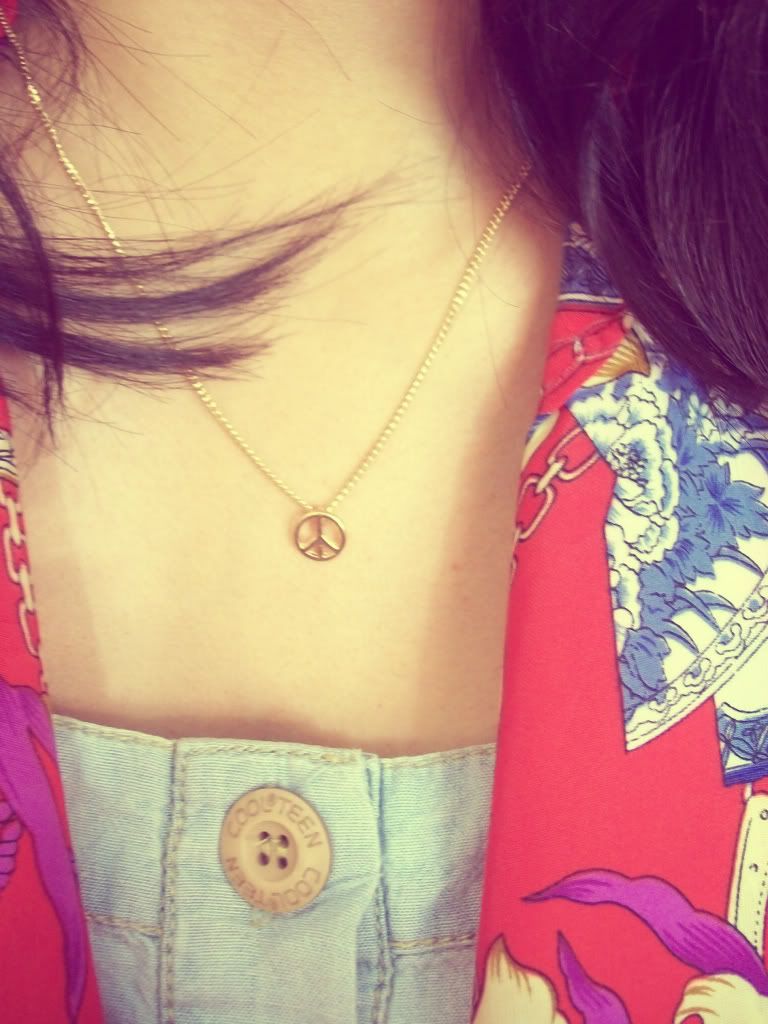 This gold peace necklace is so small, really!. Major cute!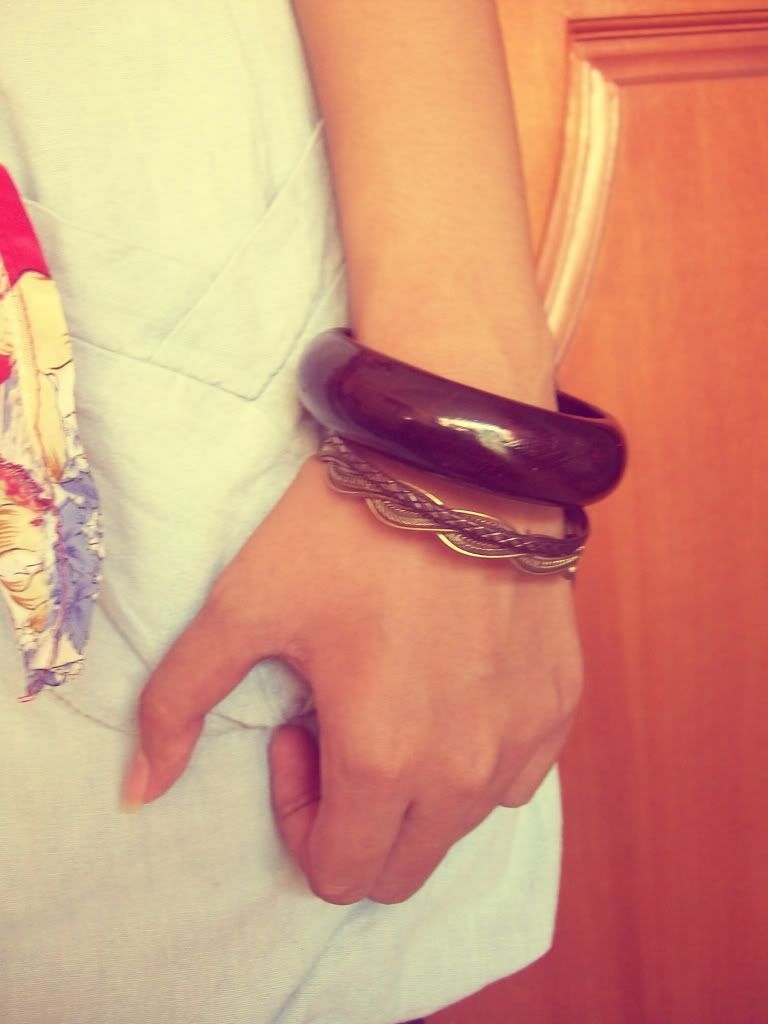 bracelet and wood bangle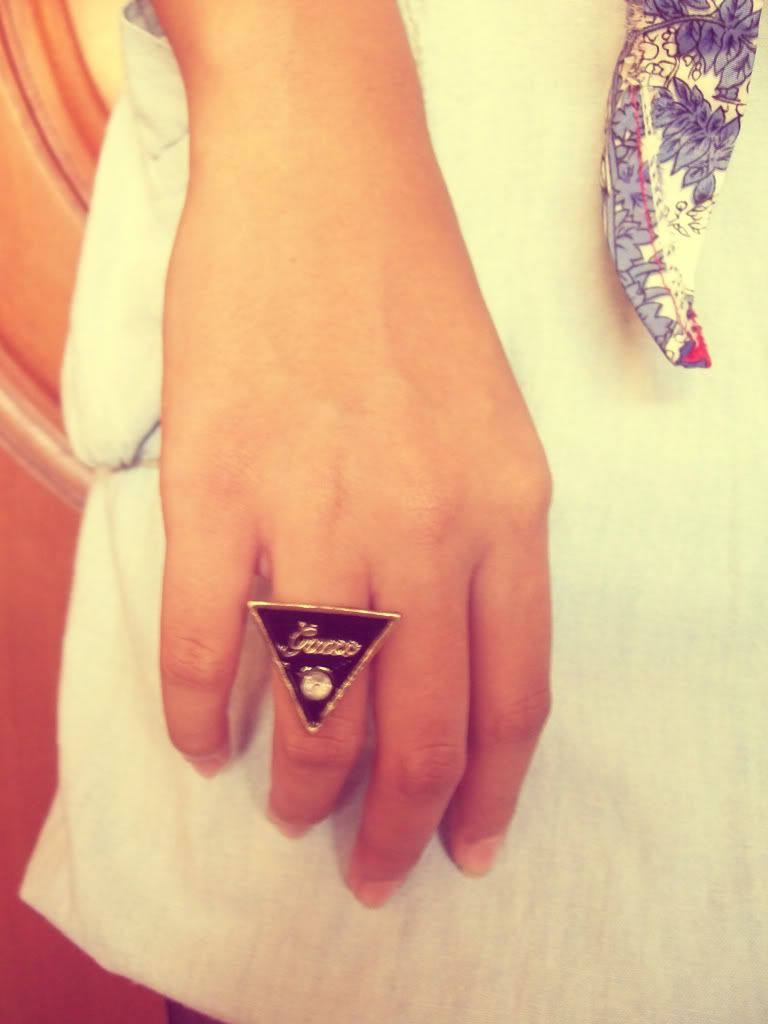 black triangle ring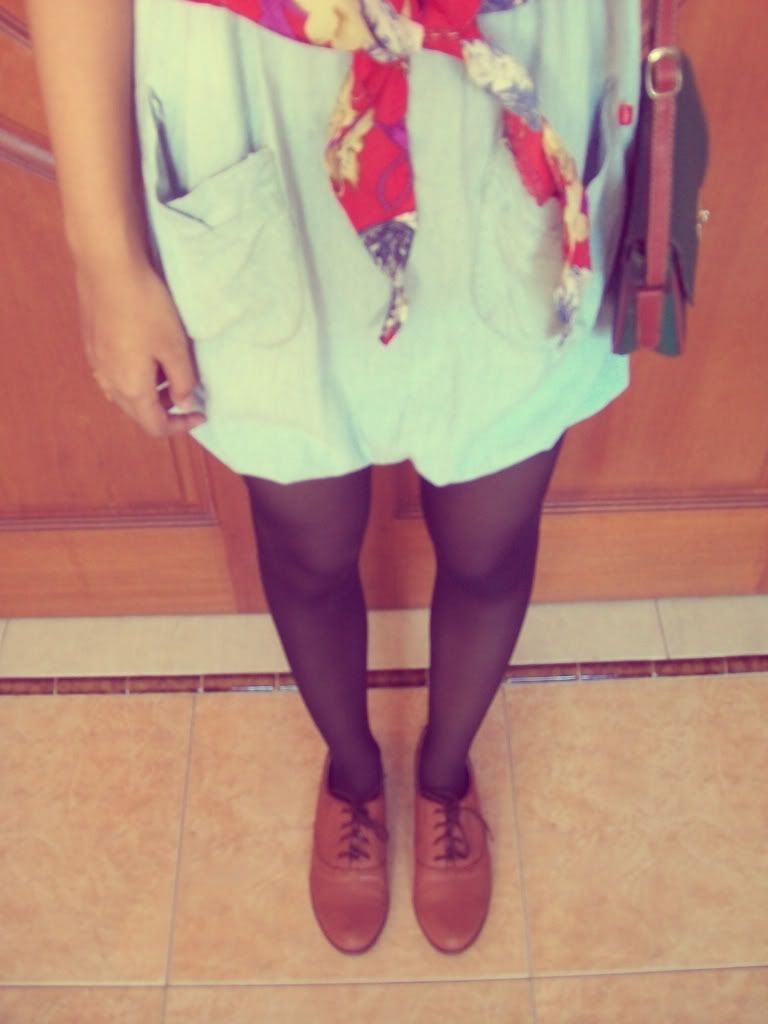 My favorite oxford recently. Really love it!
red abstract tied outer - unbranded
jeans balloon dress - Coolteen
green minis bag - friend's
navy rounded glasses - trade center
wood bangle - bought in Bali
gold peace necklace & black triangle ring - online shop
Almost all of my stuffs are cheap and unbranded. I rarely buy something just to get the brand. Well as it comfortable and I love to wear it, I buy it. However i still love branded stuffs ;p
Have a nice day all!
xoxo